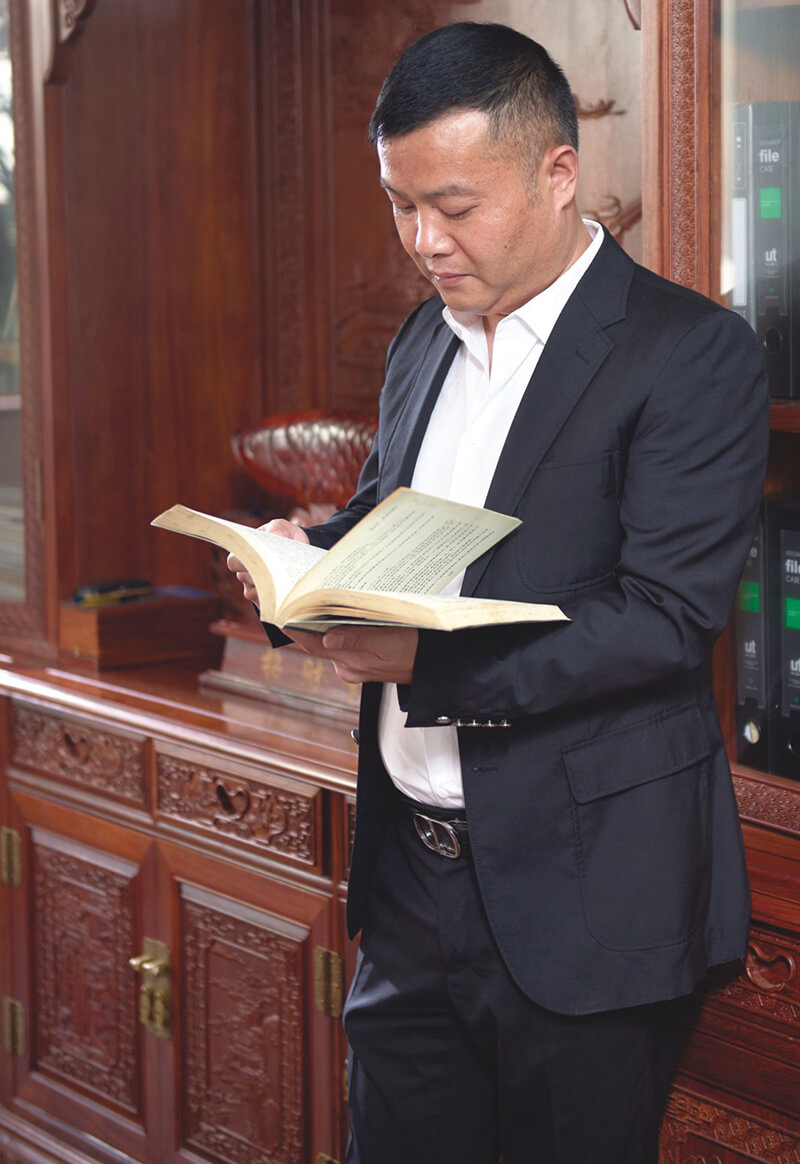 Lack of faith in enterprises is just like the lack of faith in human beings. It is difficult to achieve great cause and achieve sustained success. Whether it is business Industry strategy or organizational restructuring, almost all of the changes rely on common, clear belief and cultural system. In fact, the establishment or change of corporate beliefs is initiated by entrepreneurs based on the needs of strategic transformation and serves
as a strategic transformation of.
Here, you can see our growth performance and learn about our latest developments. We are also very willing to share with you Enjoy the wonderful experience of growing together with our partners all over the world. Of course, you can see our responsibility and responsibility. In the pursuit of business and staff to grow together at the same time, we always adhere to the path of sustainable development and actively assume social responsibility, Enthusiastic public welfare, social return.
Here, you can also see our vision. We unswervingly pursue "two financial, three new, five, tillion" Strategic objectives, not only to strive to achieve continuous transformation and upgrading of China's economy under the new normal, but also to share opportunities with their global counterparts, Develop together.
Value comes from creating! We invite you to create the future together!
Focus on development of safe & environmental friendly pump & system and create value for all stakeholders.
Elevate the image of Chinese pump & system industry, being a sustainable developmental leading company in this industry.
Run business with VIRTUE, Pursue success with PERFECTION, Win victory with EFFICIENCY, Go foward with right ACTIONS.
A lion image with character of enthusiasm, generosity, optimism and ambition is created as a mascot based on the zodiac reference of Leadrive.
Zhejiang Leadrive Electric Motor Co., Ltd. Located at Taizhou-an energetic cradle city for private economy in Zhejiang province, and relying on the great economic circle of Yangtze River Delta, Zhejiang Leadrive Electric Motor Co., Ltd. (hereinfter called"tripow motor") has superior geographical environment.To Huangyan airport being only 2 kilometers away and Haimen port being 10 kilometers away, the company enjoys convenient land-water- air -transportation.With its innovative management team, modernized management system, high-quality staff, consummate manufacturing facilities, complete testing equipment, powerful technical force, reliable product quality,exquisite manufactuing process, perfect quality system, advanced R&D capacity and professional sales team, Leadrive MOTOR has become a rising star in China motor industry. It"s sales network has been spread into some 20 provinces and cities all over the country. Its brand impression has been impressed on everyone has become the preferred selection of cusomers and has won a good reputation among users.
Leadrive motor is specialized in the manufacture, research and sales of different kinds of motors. Its products include various series of 3-ph asynchronous motors suchas Y, YE2,YE3,YD,YEJ,YVP and other derived special motors. Adopting uniform national sandards and with the power rates and mounting dimension in IEC standsrds, its products have the advantages including high efficiency, high starting torque, low noise level low vibration, and high reliability. Products have been assessed to comply with CE CONFORMITY for EU countries and been CCC and CQC certifed. The company has achieved the IS09001 intermational quality system conformity. Leadrive motor commits itself to provied optimized solutions for users in industrial and electrical application by tailor -marking special customized motors.
Innovation and integrity is our principle. Adaptabilty and flexibility is our advantage. We aim to be represent to the Made in China in the sector of electric motors worldwide. Stick to the idea of "to treat customers with integrity and to win the market with quality" and to meet the ever - changing demands of customers both at home and aborad, we are dedicated to creat "Leadrive motor" brand and make it know to China as well as to the world. With our integrity and intelligence, we look forward to a bright future together with you.